Education Consultancy
Timeline for applying to MS programs in the United States of America (Fall 2017)
When you think of preparing for study in US Universities, the timeline is always a concern. You need to sail through a step by step procedure like, joining the coaching classes for pre-requisite test, completing the tests, understanding and finalizing the Universities and programs, preparing adequate documents and application submission and so on. Students need to prepare a timeline / calendar starts from preparing yourself for the GRE and TOEFL Exam to the final submission of your Application to the University. This timeline has been prepared keeping in mind the 3 phases of deadlines; Universities having application deadline on or before 15th December, on or before 1st March and deadline after 1st March)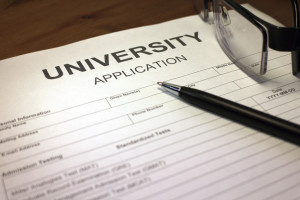 Thinking of a MS program in USA:
As an Undergraduate student, you need to think / focus on a MS degree, while you are in 2nd year (4 year degree students) or 5th semester as the preparation time for USA University applications are time taking and lengthier. The students start focusing on their domain interest from 5th semester onwards, usually, and it would be highly helpful for you to grab the opportunities in the form of projects, seminars, paper publications etc. in your career specialization which reflects a positive vibe in your future study options.
Start your coaching classes: (March 2016 – October 2016)
Students need to appear for some pre-requisite tests as a part of the applications. GRE, TOEFL, IELTS are the main tests among them. Since these are aptitude and English language tests, you might need training for these tests, so that you can score well and easily.  So, it is ideal to plan for these tests well in advance. You can join for the coaching class by March, April to appear for the test in May 2016 (an ideal time).
Complete your tests: (May 2016- January 2017)
As an early test, you can appear for the test in the month of May 2016. You can continue your plans of appearing for the tests till December 2016 ideally, however, it limits the University options based on the application deadline. Early completion of test can allow you to apply early.
Selection of Universities: (May 2016- January 2017)
Sooner you decide on study abroad, the universities names will be lingering in your mind gulping the information from several sources. Here, you wish for a clarity and aptness of the information.  So, you need to gather professional / practical information from different reliable sources, which will be a huge task. So, it is advised to start researching on the Universities from May 2016 onwards (when you are giving your test as an early test). The research can continue till January 2017, the maximum time limit.
Applications and documents submissions: (October 2016 – 1st March 2016 and beyond)
As you come to a conclusion to apply to the Universities of your choice, it is time for the actual process.  As soon as you are done with the selection, you can start preparing your documentation like, transcripts, letter of recommendations, statement of purpose etc.  You can divide the application phase as
Having application deadline on or before 15th December
Here, it is recommended to complete all the documentations and prerequisite tests within the end of September 2016 and be ready to file your online applications by early October 2016.  An early application submission provides a positive attitude and proper preparation time. Students with remarkable profile should complete the applications in this time.
Having application deadline on or before 1st March 2016
The students with good academics and above average academics should complete their applications by this time. You need to complete your pre-requisite tests by November 2016 to have enough time for the entire process.
Having application deadline beyond 1st March 2016
Ideally, these applications are considered as late applications although the University application is open.  March 2016 would be the time, for most of the Universities, to have an idea about the number of student admit and the decision would have been almost taken.  However, students with average profile are recommended to apply.  It is advised to complete the pre-requisite tests by January 2017.
Decide on the University admit: (March 2017 – June 2017)
The Universities start releasing the application decisions from the end of November 2016 onwards for Fall 2017 intake.  Those who have applied early would receive the decisions too early.  However, you can always wait for the dream University decision and take a call. It is recommended for the working professionals to decide on your destination University as early as possible so that you would be getting enough time to adhere to your Company rules and policies at the time of relieving from the work. Meantime, it is suggested to book your flight tickets as it will hit the sky by the end of June.
Visa application and preparation: (May 2016 – July 2016)

Ideally, a student can file for the visa interview within 120 days to the class start date as mentioned in the I-20 / admit letter.  If, you have decided on the final destination university and ready with education loan letter and other funds, you can go ahead with booking the visa interview dates. Students who are in the final semester are advised to book the interview dates after getting the final semester results and attend the interview with the Degree completion certificate.  It is recommended to complete the visa formalities by the June 2017 for a smooth travel.
Take off and Landing: (July 2017 – August 2017)
Once the visa is cleared, you need to go through a list of do's and don'ts and verify the documentation to be carried like, insurance, certificates, etc.  A student can land in USA within 30 days to the start of classes, however, to avoid the unnecessary questions at the Port of entry clearance, it is recommended to reach the University/ Country 1 week prior to the orientation date.