Education Consultancy
Want to go back to school? Applying to a MS degree?
As employers demand an increasing range of skills in their employees, many professionals are going back to school to get the specific expertise they need for a new job, for a promotion, or, in some cases, to retain their current position, says Howard E. Horton, president of the New England College of Business and Finance.
People generally decide to go back to school because they hope additional education will help them achieve their career goals, like making more money, advancing in their current occupation, or starting in a different one. But most do it to bolster their range of marketable skills and credentials, which, in turn, makes them more competitive both at their current employer and in the overall job market. In addition to better positioning them for success, education also helps professionals earn more and avoid unemployment.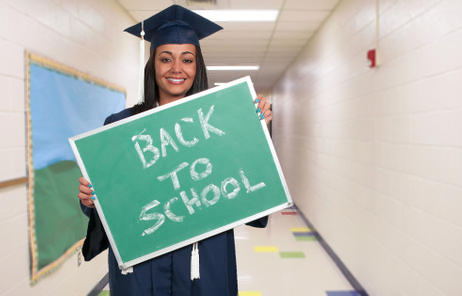 There are a few things you should consider before you make the decision to further your education:
Motivation and commitments; It is best to go back to school when there is a strong motivation, but also when there is the time, energy and resources necessary to commit to the venture," Horton says. For those who have been out of school for a while, it is best to get prepared to go back to school by 'creating space' and reducing other commitments for the period of time that one is enrolled in the program. Fortunately, the higher education marketplace is replete with choices that can make continuing education a possibility for professionals in a wide variety of circumstances.
Weightage to your options; It is a tendency to view education as a universally good thing, but the time and resources invested in it carry an opportunity cost. So ask yourself what else you could do with that time and money that might also give you a better life. If you devoted ten hours a week to starting a business  and invested what could be your tuition cash in start-up costs, you might also move your career to a different place. Think about all your options.
What degree would I need for the career I want to pursue? For someone who is a management professional without a bachelor's degree, the choice to attain the bachelor's is very clear-cut. For someone who has a bachelor's degree, and would want to consider whether a certificate or a degree program is the next step and which degree is going to offer the best possibilities for advancement, there is a scope for analysis. This means that there should be a focus on specialization in some cases where there is a clear career path and more generalization for the professional who wants to keep a wider set of career options open. 
Is it worth the financial investment? If you're going to accumulate debt going back to school, evaluate whether your potential salary will allow you to pay it off in a reasonable amount of time. It depends on your age and situation. Also keep in mind that it might not be necessary to go back for a "full-blown degree". You might be able to satisfy your objectives with a less expensive and time-consuming alternative, such as a certificate program or workshop series.
Will I be able to balance school, work, and family? Perhaps you already have a family, and a full time job, and a social life, you will not find time for classes and assignments. Your school commitments may mean additional stress of those closest to you and you need their support. Time management is critical to your success. In your planning, remember, for each hour you spend in class you are likely to spend an additional two hours studying and completing assignments. If you're not good at managing your time you run the risk of performing poorly and dropping out, now with student loans to repay.
Explore all financial aid and scholarship opportunities; Be sure to thoroughly explore your financing options. You might be eligible for special scholarships or grants (for example, scholarships for veterans or moms returning to work) or favorable financial arrangements. And don't forget to check with your employer to see if they offer any tuition reimbursement programs.
(Courtesy: forbes.com)